Raymond LeDour:
Pan Am Purser
---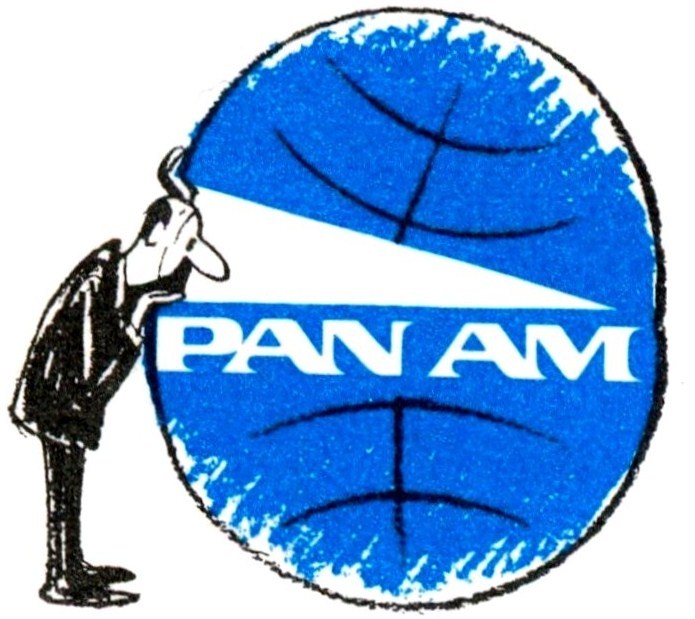 everythingPanAm.com
The Virtual Pan Am Museum
The thumbnail images on this page may either be viewed individually or in slide show format.

Each image has a date and brief description at the bottom.

To view individual images click on the image and then click on the close icon at the bottom when finished.

You may begin the slide show at any picture by clicking on an image. You must advance the images yourself. To move the slide show forward you may press the "N" key (for next) or mouse over the upper right portion of the image and click on the "next" pop up tab. To move backward you may press the "P" key (for previous) or mouse over the upper left portion of the image and click on the "prev" pop up. You may close the slide show from any image by moving the mouse to the lower right portion of the image and selecting close. Enlarged slide show images are different sizes and in some instances you may need to scroll around to see all of the image.

If you recognized any un-named employees in these images or have an image of your own that you would like to contribute to please contact me at everythingpanam@aol.com
Ray LeDour, born in New York and raised in France was hired by Pan Am in the 1950s as a steward. He soon became a Purser and worked at Pan Am until the 1980s. Ray had the good fortune to meet his second wife Andree, also a French native, who joined Pan Am as a flight attendant in the early 1960s.

As a senior Purser, Ray, was involved with many important projects at Pan Am including inaugural flights on the Boeing 707, 747 and 747SP (Special Performance). Ray also worked as a crew member on some of Pan Am's Board of Directors flights. In the mid 1960s he was part of the team that prepared for Pan Am's inaugural service to Moscow in what was then the Soviet Union. In the mid 1970s Ray was part of the Pan Am team that worked with the Boeing Aircraft Company on the design of the 747SP prior to the aircraft joining the Pan Am fleet.

In the early 1970s Pan Am began a series of private charter flights around the world for Olsen Travel. These flights were configured for all first class service and were very exclusive. Ray & Andree would take these trips every year and often flew with the same crews who enjoyed the "off the beaten track" assignments. Thanks to Ray's son, Dean LeDour for sharing these wonderful pictures of Ray, Andree and their many friends.

If you recognize any crew members not named in the photos please contact me at everythinpanam@aol.com so their names can be added to the photos.